.
Metro Brokers Weekly Update for week of 12/5/2015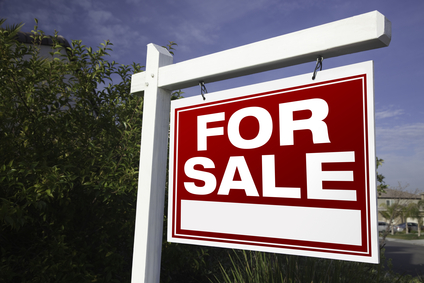 Karie O'Connor
Karie Hill O'Connor & Co
970-231-2266
734 26 1/2 Rd, $309,999, North area
4 Br, 2 3/4 Ba, on .32 acre, 2300sf, in-ground pool
http://search.metrobrokersgj.com/idx/details/listing/a355/679038/734-26-1-2-Road
Jen Pedersen
Mesa West Real Estate
970-201-4468
822 Cabernet, $390,000, Palisade
4 bed, 3 bath, 3 car, 2044 sf, built in 2015, 4th Br upstairs has its own bath & office, 2 master suites
http://search.metrobrokersgj.com/idx/details/listing/a355/679071/822-Cabernet-Court
Hal Heath
Heath & Co Realtors
970-250-9515
443 Mountainside, $167,900, SE area
getting carpet bids; Can make offer and ask for carpet allowance, or wait for new carpet to be installed. Now is the time!
http://search.metrobrokersgj.com/idx/details/listing/a355/678413/443-Mountainside-Lane
Buyers
Janell GearUp to $150K, Northeast area, Investor buyer
Janell GearUp to $200K, Northeast area, 1500 sf minimum, wants 3/2/2
Mike McGinnis$80K-$100K, downtown GJ, wants a Charmer, "Victorian" ambiance
Dee Dee HansenUp to $900K, home in really good condition; OR Up to $775K if home needs work. Redlands/North. Want space, some elbow roon, prefer detached shop or room to build. Big yard
Larry CravenUp to $250K, fixer
Greg Roles$450K-$600K, house on 10+ irrigated acres, Fruita/Loma/Mack,Northwest. New to Market?
Dee Dee HansenUp to $250K in
Quick read more or view full article
Palisade
Changes, Rentals, Trades
Greg Roles267 N. Cedar, REDUCED! 3 bed 2 bath 2 car, in Fruita, $179,900 Remodeled, Cute! On cul-de-sac
Cindy DickeyRentals: 4 BR for $1600/month
3 BR for $1150/month
2 BR for $1000/month
Greg RolesFREE Timeshare! Greg will pay the transfer fee. You can own it forever. Annual fee is $671. Located in Lake Havasu, AZ; can transfer anywhere. Contact Greg for details!
Doug FordVacation Getaway for Sale. Must use by Dec. 20. 1 week in Orlando, FL. Call Doug!






Karie O'Connor
Karie Hill O'Connor & Co
970-216-2233
734 26 ½ Rd 81506 $309,999
Open Sunday 12-2
Very nice Home with In-Ground Swimming Pool. This home has so much charm. The minute you walk in you feel the warmth of what this home has to offer. 4 bedrooms 3 baths. - See more at: http://search.metrobrokersgj.com/idx/details/listing/a355/679038/734-26-1-2-Road#sthash.I2RjYuxM.dpuf

Jen Pedersen
Mesa West Real Estate
970-201-4468
2835.5 Trevor Mesa 81503 $256,000
Open Sun 12-2
Superb Finishes ~ Stylish Comfort ~ Welcoming Neighborhood! Conquest Built Home in a Welcoming Neighborhood and Location! All the style, finishes and design you could want in this home backing to the neighborhood green space and walking path. - See more at: http://search.metrobrokersgj.com/idx/details/listing/a355/678301/2835-1-2-Trevor-Mesa-Drive#sthash.AA1Qa47x.dpuf

2291 Red Vista Ct 81507 $302,900
Open Sun 2:30-4
New Construction in the new Lock-and-Leave, Low-Maintenance Enclave at Red Rocks Valley! One of three floor plans available, this Alcove Plan offers two bedrooms, two baths and a two-car garage. - See more at: http://search.metrobrokersgj.com/idx/details/listing/a355/677415/2291-Red-Vista-Court#sthash.BXz5ZnbZ.dpuf

822 Cabernet 81526 $390,000
Open Sun 12-2
This beauty is tucked away on a quiet and friendly Cul-de-Sac, with views of Mt Garfield and The Grand Mesa! Follow the path through Wine Country to this great home - master and two bedrooms on the main floor with a very private guest/master upstairs! - See more at: http://search.metrobrokersgj.com/idx/details/listing/a355/679071/822-Cabernet-Court#sthash.QffriepY.dpuf

Larry Craven
Craven Realty
970-
263 Gettysburg 81503 $284,890
Open Sun 1-3
Very nicely kept home with wonderful Mesa and Mt. Garfield/Bookcliff views from the living room, kitchen, and two decks. You will enjoy the stainless steel appliances, wood floors in the kitchen and dining area, tile floors and shower in the 5-piece master bath - See more at: http://search.metrobrokersgj.com/idx/details/listing/a355/678300/263-Gettysburg-Street#sthash.x2eCYkEV.dpuf

Read Less