.
Metro Brokers Weekly Update for week of 8/31/2015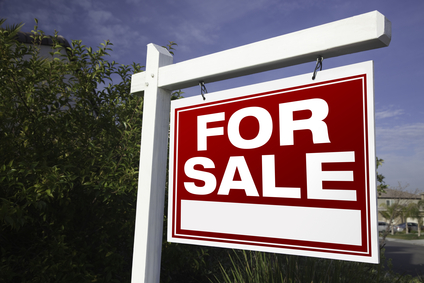 NEW, EXISTING LISTINGS
Hal Heath
Heath & Co Realtors
373 Ridges Blvd #211, Redlands $139,900, ranch style condo, All updated inside. New floors, closets w/ lights. Highly remodeled!
Mike McGinnis
Promark Realty
970-234-6453
972 Walnut, North City area
bi-level, all painted inside, will have carpet allowance, 1800 sf, big yard. Call for price. Will be listed soon.
607 25 Rd. #100
commercial condo, 2800 sf, 1st floor unit.
Pricing around $500K, or seller may consider a lease. Call Mike for details
Janell Gear
Gear & Assoiciates
970-589-0002
414 Brandon Dr, Fruita, $319,900, 5 bed, 3 full baths, 3 car, 2013 built, on .27 acre, all landscaped, near 18.5 & K Roads
Buyers
Debbie Thomas Up to $275K, investor wants duplexes, triplexes, etc. Or, Up to $150K for single family home. No Clifton
Greg Roles Up to $140K, Northeast only, or Clifton Village North, prefer 3/2/2, no modulars/mobiles
Janell Gear Up to $450K, Redlands, 4 bedrooms. New to market?
Janell Gear Up to $450K, North area, 4 bedrooms
Janell Gear Up to $140K, Orchard
Quick read more or view full article
Mesa only
Janell GearU p to $200K, Downtown GJ Duplex
Debbie Thomas Up to $500K, 1+ acre horse property, Fruita/Northwest/Loma only
Debbie Thomas Rental properties wanted, townhome or duplex style, North area
Debbie Thomas Up to $150K, Palisade. No fixers. New to market?
Dee Dee HansenUp to $140K, North/Redlands, prefer townhome style, want nicer, newer
Dee Dee Hansen Up to $200K, North or close to, investor buyer wants 3/2. Something new coming up?
Jan Garber Up to $155K, commercial, single or multi family rentals, vacant land w/ shop, Wants a "project." Prefer Palisade/Clifton,
Mike McGinnis Up to $800K, 6-10 units/apartment building. Investor buyer



Changes, Rentals


Jan Garber 3074 McKenna Ct, REDUCED! $155,000 SE area, very private lot, 3/2/1, 1402 sf, clean & ready
http://search.metrobrokersgj.com/idx/details/listing/a355/676301/3074-McKenna-Court
Larry Craven 3290 Arrowleaf, REDUCED! $155,890, Clifton, All redone inside
http://search.metrobrokersgj.com/idx/details/listing/a355/675642/3290-Arrowleaf-Court
Hal Heath 2422.5 Hidden Valley, REDUCED! $278,900, duplex in Redlands, both sides. One side is vacant
http://search.metrobrokersgj.com/idx/details/listing/a355/677442/2422-1-2-Hidden-Valley-Drive
Dee Dee Hansen 168 Sunset, REDUCED! $269,900, in Palisade. Highly motivated seller "Bring All Offers!"
http://search.metrobrokersgj.com/idx/details/listing/a355/676960/168-Sunset-Circle
Jan Garber 2142 Monument Village Cir, REDUCED! $487,000, in Redlands, 3/4/2, with 3293 sf, on .42 acre. Will consider offers
http://search.metrobrokersgj.com/idx/details/listing/a355/676980/2142-Monument-Village-Circle
Larry Craven Rental wanted, in Redlands, Up to $2200/month. Need 4 or 5 bedrooms
Read Less
Weekly Update for week of 8/4/2015
Metro Brokers Grand Junction Inc. Weekly Update for week of 8/4/2015
Homes for Sale, Homes that Sold and Open Houses with our Broker Team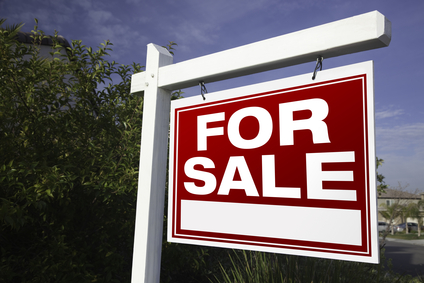 Beth Cotlar
Jan Garber & Associates
713-208-5103
1753 Palmer A & B, duplex,Orchard Mesa, $199,000,
Each side has 2/1, 1 carport, storage shed, washer/dryer room. Clean, Xeriscaped, One side is vacant/easy to show. For more information see the link below
http://search.metrobrokersgj.com/idx/details/listing/a355/677299/1753-Palmer-Avenue-A--B

3218 D 7/8 Rd #D, $99,900
1 bed 1 bath Townhome in Clifton
Cute townhome is great for first time homebuyer or investor. 1 bedroom 1 bath with extended space/room off the bedroom. Lovely community with well kept grounds and appealing features for under $100K. - See more at: http://search.metrobrokersgj.com/idx/details/listing/a355/677132/3218-D-7-8-Road-D#sthash.3h6OUxzr.dpuf

Janell Gear
Gear & Associates
970-589-0002
537 Amethyst, Fruita, $249,900,
Beautiful ranch style home in Fruita. 3 bedrooms 2 baths and a 3 car garage. Open concept with beautiful dark engineered hardwood floors, stainless steel appliances in kitchen, and the counter/bar in kitchen is a great space for entertaining. - See more at: http://search.metrobrokersgj.com/idx/details/listing/a355/677256/537-Amethyst-Drive#sthash.QfKzN2RP.dpuf

Jen Pedersen
Mesa West Realty
970-201-4468
708 Quick read more or view full article Centauri
Back on Market at Reduced Price! $315,000, 3880 sf in North area, north of G Rd, 1/2 acre, 3/3/2, with 2 living areas

Janell Gear
Gear & Associates
970-589-0002


2593 G Rd North Grand Junction




Welcome Home!! Beautifully updated home with over 3400 square feet on 1 acre located in prestigious North Grand Junction. Plenty of room to entertain outside on the 32 x 25 back patio or enjoy Movie Night at home in the home theater. - See more at:

http://search.metrobrokersgj.com/idx/details/listing/a355/677247/2593-G-Road#sthash.vdGAaYYM.dpuf

537 Amethyst Drive
Beautiful ranch style home in Fruita. 3 bedrooms 2 baths and a 3 car garage. Open concept with beautiful dark engineered hardwood floors, stainless steel appliances in kitchen, and the counter/bar in kitchen is a great space for entertaining. - See more at: http://search.metrobrokersgj.com/idx/details/listing/a355/677256/537-Amethyst-Drive#sthash.VoP8UtSe.dpuf


Hal Heath
Heath & Co Realtors
970-250-9515
2 parcels, 3046 & 3046 E Rd, listed separately. Land zoned B-1. 3.5 acres
http://search.metrobrokersgj.com/idx/details/listing/a355/677132/3218-D-7-8-Road-D#sthash.3h6OUxzr.dpuf

Listing Changes

Larry Craven
Craven Realty
970-260-1024
3290 Arrowleaf Clifton
REDUCED! $155,900
Fabulous fully remodeled home. Granite counters throughout, stainless frig + oven/range, pantry, new paint in & out, new carpet, laminate wood flooring, tile in baths, new plumbing fixtures, new door hardware, new light fixtures, new boiler, new water heater, new evaporative cooler - See more at: http://search.metrobrokersgj.com/idx/details/listing/a355/675642/3290-Arrowleaf-Court#sthash.p0D35aks.dpuf


Hal Heath
Heath & Co Realtors
970-250-9515
2719 H Road
REDUCED! $219,900, lots of sq.ft. on 1/2 acre
http://search.metrobrokersgj.com/idx/details/listing/a355/676866/2719-H-Road


Read Less