Featured Agent of the Week: Larry Craven
Congratulations to
Larry Craven of Craven Realty
, our realtor of the week! Armed with a marketing degree, Larry has been a licensed realtor since 1984 and became licensed in Colorado in 1993. Larry specializes in residential real estate with 10 years of experience in selling new construction. He has experience selling in good markets and in crashes, and always finds a way to get his listings sold.
"I love being a real estate broker," says Larry. "I can't see myself ever doing anything else. Being a member of Metro Brokers gives me the chance to raise my service to the next level,and I can't emphasize enough how important it is to me to be able to provide outstanding customer service to you."
Larry keeps selling all of his listings and finding the right home for his buyer clients and desperately needs to find more sellers and buyers who are truly interested in results.
If you want your home "SOLD" or
Quick read more or view full article
if you want to find that "PERFECT HOME" at the best possible price and with excellent customer service, call Larry at 970-260-1024.
Read Less
Featured Agent of the Week: Kyler Frye
Congratulations to
Kyler Frye of Hansen & Associates
, our realtor of the week! Kyler has lived in the Grand Valley most of his life and is a fourth generation farmer here with much community involvement with 4-H & FFA. "My experience with both of these excellent organizations has given me strong leadership & entrepreneurial skills," says Kyler. He enjoys the small town atmosphere, the kind people, and the amazing outdoors the Grand Valley has to offer.
Kyler's commitment to helping customers find just the right home motivated him move into real estate. He offers cutting edge customer service and a strong love for our community and the people who live here. "I love meeting new people and helping them find the right place to call home," says Kyler. And with his extensive knowledge of the Grand Valley, he knows just where to look to find you the right place.
Kyler would love to show you around so you, too, can plant
Quick read more or view full article
your roots in our Valley. Call Kyler today at 970-773-3028 or email him at kylerfrye@gmail.com
Read Less
Silence isn't always golden
According to sellers, silence isn't always "golden"
When trying to sell a home, silence isn't always golden especially when you're expecting your real estate agent to call. In fact, it's one of the leading complaints among sellers in the real estate market. Often times you find an agent who is more than willing to take on your listing, but once the relationship is made, the seller enjoys getting a call at least once a week. A seller should establish with the agent up front the expectation that regular communication will occur. Even if it's just to check-in, the seller will be more satisfied being kept in the loop.
Keeping the communication lines open between the two parties assures the seller that the agent is keeping them apprised of any and all offers. In addition, agents often provide valuable tips on why prospective buyers weren't interested. Often times, an agent is privy to the buyer's dislikes of the property. For instance "this room's too dark" or "the kitchen has a funny smell." This allows the agent to Quick read more or view full article give the seller constructive feedback and offer important tips on how to make the home more attractive to future buyers.

If you're a seller and are not hearing from your broker, be sure to keep calling them until they get the message that you expect a regular update. Selling a home can be a lot of work and sometimes quite stressful. It is incumbent upon an agent to satisfy the seller's expectations of routine updates, this will ensure the possibility of future business not to mention a successful sale. Furthermore, as a seller you must demand the communication exchange between you and your agent. If both parties work in a cooperative effort, the selling experience will be more successful and enjoyable for both the agent and the seller involved.
Read Less
Featured Agent of the Week: Karie O'Connor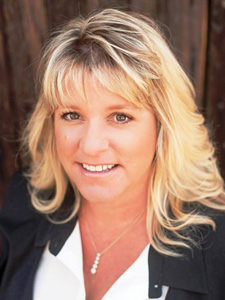 Congratulations to
Karie O'Connor, Broker and Owner of Karie Hill O'Connor & Associates
, our realtor of the week! A Grand Valley native, Karie is a Certified Residential Specialist (CRS) and earned a top designation in the extensive training course to become a Certified Negotiating Expert (CNE). With that background, and access to the latest technology in marketing properties, Karie is a specialist in helping clients maximize profits and minimize costs when buying or selling a home.
"I have the experience, track record, and the know-how to help you with your real estate needs, whatever they may be," says Karie. "I'm proud to be able to help my friends and neighbors like you find and sell real estate in Grand Junction."
Karie is a sponsor of the upcoming Animal Care Fair this Saturday, Oct. 7 from 11 – 3. The event will be held at the Church of the Nativity, 2175 Broadway. Low cost doggie vaccinations ($5 each) and animal clinic, rescues
Quick read more or view full article
& pet adoptions, animal education groups, and more will be there. Come out for a great cause and say hi to Karie! Or, if you're ready to get started with a top Grand Junction realtor, give her a call at 970.216.2233 Read Less
Featured Agent of the Week: Janine Bailey
Congratulations to
Janine Bailey of Gear & Associates
, our featured realtor of the week! Janine has been in the valley since 1994, now living in Collbran with their two dogs where Janine owns the dog grooming shop and her husband owns the taxidermy shop on Main Street and does construction remodeling. She's passionate about Western Colorado living and loves to help people discover the charm and beauty our area has to offer. She would love to help you find your next dream property!
Speaking of which, Janine would rather focus on one of her listings than on herself this week:
54318 Highway 330, Molina
3BR / 3BA / 2 car + barn / 3,522 sq ft / 110 acres
** horse & hunting property **
This beautiful one of a kind horse ranch and hunting property is located on the Grand Mesa. It's in close proximity to Powderhorn Ski Resort with year round outdoor activities
Quick read more or view full article
like skiing, hiking and mountain bike riding. It's also close to Vega Reservoir and numerous other lakes in the National Forest. It has 1/2 mile of Plateau Creek frontage running through the property, with a nice beach area. It's fenced and cross fenced with 5 separate pasture areas, 16' x 12' horse barn with hay area, lighted arena, paddocks, frost-free faucets outside, large beautiful trees, underground 1000 gallon propane tank. Spring-fed pressurized water, pumped to house, water softener, 25 x 18 tool shed, other outbuildings. House has lots of updates and pride of ownership. View the flyer.

To get in touch with Janine about this house, any of her other listings, or help finding your next home, please give her a call at 970-589-4123.
Read Less