Tips For Lowering Property Taxes
Property taxes can be a pretty big chunk of change each year, and as of 2013 in Grand Junction, Colorado, the median cost of property taxes for those who have a mortgage is $1,117. If you want to lower your property taxes, you're not only going to have to take precautions, but practice due diligence as well. The following are some of the top tips for lowering property taxes if you own real estate in Grand Junction.
Check for discrepancies on the card
If you don't already have your property tax card, ask for it, then check to make sure all the information is correct. For example, check that the square footage and number of rooms is correct. You could end up walking away with a lower total for your property taxes if any of the information is exaggerated.
Know what credits you're eligible for
There are quite a few people who are likely eligible for discounts on their property taxes and don't even realize it. For example, those who are
Quick read more or view full article
veterans, disabled, and/or considered a senior citizen should look into how to lower their property taxes based on their situation.

Don't make any drastic property changes

Whether you put in a pool or construct a deck, anything you do to build on your home can increase its value, and therefore, up the amount of your property taxes. Before you do anything, you can actually call the Grand Junction tax office and ask them about how much your property taxes would go up so you know ahead of time if you can afford the change, not only in the short run, but the long term.

Point out negatives to the tax assessor

While walking around your piece of Grand Junction real estate, your tax assessor is going to keep an eye out for all the nice, fancy things about the property, but what you should be doing is pointing out the good AND the bad. For example, when you're walking through the kitchen, you can say, "Yes, the appliances are new, but the floor is a disaster and the tile is cracked."

Review the assessor's findings

Don't just accept the assessor's findings for what they are without going over them. Let's say his comparables were way off, and he looked at much larger and nicer homes a mile away rather than ones that are in your neighborhood and valued them the same. This is where it becomes a problem for you and your property tax value. Give the assessor reasons to think your property is far worse than those other properties are, and make sure he took note of that in his report.

Challenge any discrepancies on time

If there are any discrepancies regarding the property taxes for your piece of Grand Junction real estate, you don't have an endless amount of time to appeal the decision. Check here for the more on the appeal process in Mesa County.

If you own a piece of Grand Junction real estate, know that you have options when it comes to lowering your property taxes, and it doesn't just start before the process begins, but also after if you don't agree with the results. Stay informed of your rights and be vigilant and you could end up with a lower amount than you expected.

Read Less
Broker Spotlight Introduces Mike McGinnis with Promark Realty, Inc.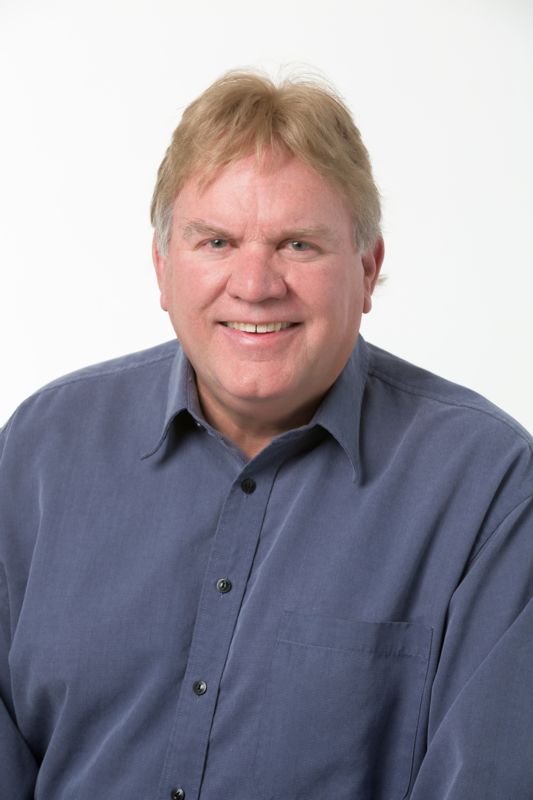 I grew up here and love calling Grand Junction and Western Colorado home. The lanscape is inspiring and it feels comfortable here, like a well worn pair of jeans. I have always felt that as a businessman I have a responsibility to do things that benefit not only my own family but also our community. This lead me to get my Real Estate license and I have been in this industry since 1983.

My beautiful wife Kim and I will be celebrating our 38th wedding anniversary in July. We have raised two amazing sons that we are very proud of and have the joy of being grandparents to twin granddaughters who will celebrate their first birthday next week!

We enjoy traveling, scuba diving and spending time at Lake Powell and Grand Mesa. Scuba diving has allowed us to travel to interesting parts of the world that
Quick read more or view full article
we would never have thought of visiting. Of course now our traveling is to visit Layla and Lucy who live in Lakewood Colorado.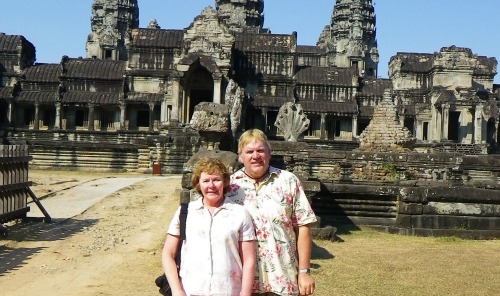 As a family we strongly believe in being active in our community. We support both the adult and teen homeless shelters in GJ. I have friends with MS and my little sister is a 10 year cancer survivor. So, we support those causes as well. In the past I have served on the board of directors for Homeward Bound of the Grand Valley, a shelter here in Grand Junction and also on the board of Caprock Academy, a charter school in GJ. In addition, to provide support our industry I have served on many Realtor committees and am a past President of the local Board of Realtors.

I enjoy residential and small farm and land property sales. I hold the Accredited Land Consultant designation from the Realtor Land Institute. I grew up here and know the area. I have survived the ups and downs of our local economy and enjoy what I do.

If you would like to contact Mike McGinnis with Promark Realty Inc. he can be reached at mm@mbgj.com or 970-234-6453.



Read Less
Broker Spotlight Introduces Jen Pedersen with Mesa West Real Estate
Meet Jen Pedersen with Mesa West Real Estate.
A native of Southern Minnesota (go ahead, ask me to say "Boat" or "You Bet!") I attended South Dakota State University where I obtained my BS in Sociology with a minor in Economics and I continued on at SDSU while working fulltime to obtain my MS in Industrial Management. I met my husband, Jim, after college when we both happened to be on campus one day. We moved to Grand Junction to pursue careers in 2001 and are ever-so-grateful for our move!
a
We waited a bit to start our family, focusing on careers - for Jim, in Banking, and for me, in the Title Industry, the construction industry, then real estate. One of those little-known-facts . . . we owned a few Subway Restaurants located outside of GJ
Quick read more or view full article
in the early 00s as well. Yes, I am a corporate-trained "Sandwich Artist" and am certified to make TCBY ice cream cakes!

We were so excited to welcome our first two daughters in 2008 - twins (not identical) born on Leap Year! #3 Daughter followed in 2010 and #4 in 2013 on April Fools Day. We love having a group of little individuals running about! While our days and nights are often very crazy with the schedules of little people, we wouldn't have it any other way.



I am a huge advocate for early detection and research about breast cancer - with no familial history of breast cancer, in December 2013 at the age of 38 I was diagnosed with stage 1A breast cancer - last year was spent adjusting to life following a double mastectomy, chemo and radiation - my ever-supportive husband, my family and friends, and my work in real estate helped us stay focused on the future (I never stopped working throughout my diagnosis, treatment and recovery). I'm proud to now be half-way through reconstruction. While my hair isn't quite what it used to be . . . hey, I have hair!



The entire 10 years I've been a realtor has been spent associated with this Metro Brokers Grand Junction group. Such an approachable and willing group I have never found in any business or career. I appreciate those with whom I am affiliated at Metro Brokers, and am proud to be a Realtor in the Grand Valley.

To contact Jen Pedersen at Mesa West Real Estate call
970-201-4468.


Read Less