Broker Spotlight Introduces Beth Cotlar with Jan Garber & Associates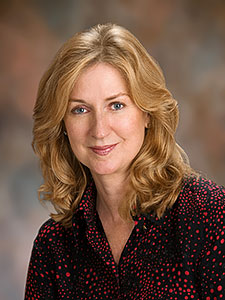 I am originally from Houston and have lived in Grand Junction for 7 years with my husband Dr. Stephan Cotlar.
I enjoy interior decorating, antiques, and resale shopping. I am an avid animal lover and supporter of Roice Hurst.
I am a member of Community Hospital Foundation Board,
I lived in New York City for 11 years. I was there during 9-11 and volunteered with the Salvation Army at Ground Zero feeding the relief and rescue crews for the 3 months after the attacks.
I bring 10 years of knowledge in advertising sales with an innate understanding of interior design, to my real estate career. These skills offer my clients added benefits when marketing their homes to sell.I understand how best to showcase a home's assets when selling.
I am eager to assist you with any of your
Quick read more or view full article
real estate needs whether it is buying or selling a home, or looking for investment opportunities through real estate. You can contact me at beth@mbgj.com, or call 970-243-3376 or 713-208-5103.

Read Less