Metro Brokers Realtor of the Week: LINDY FRANKLIN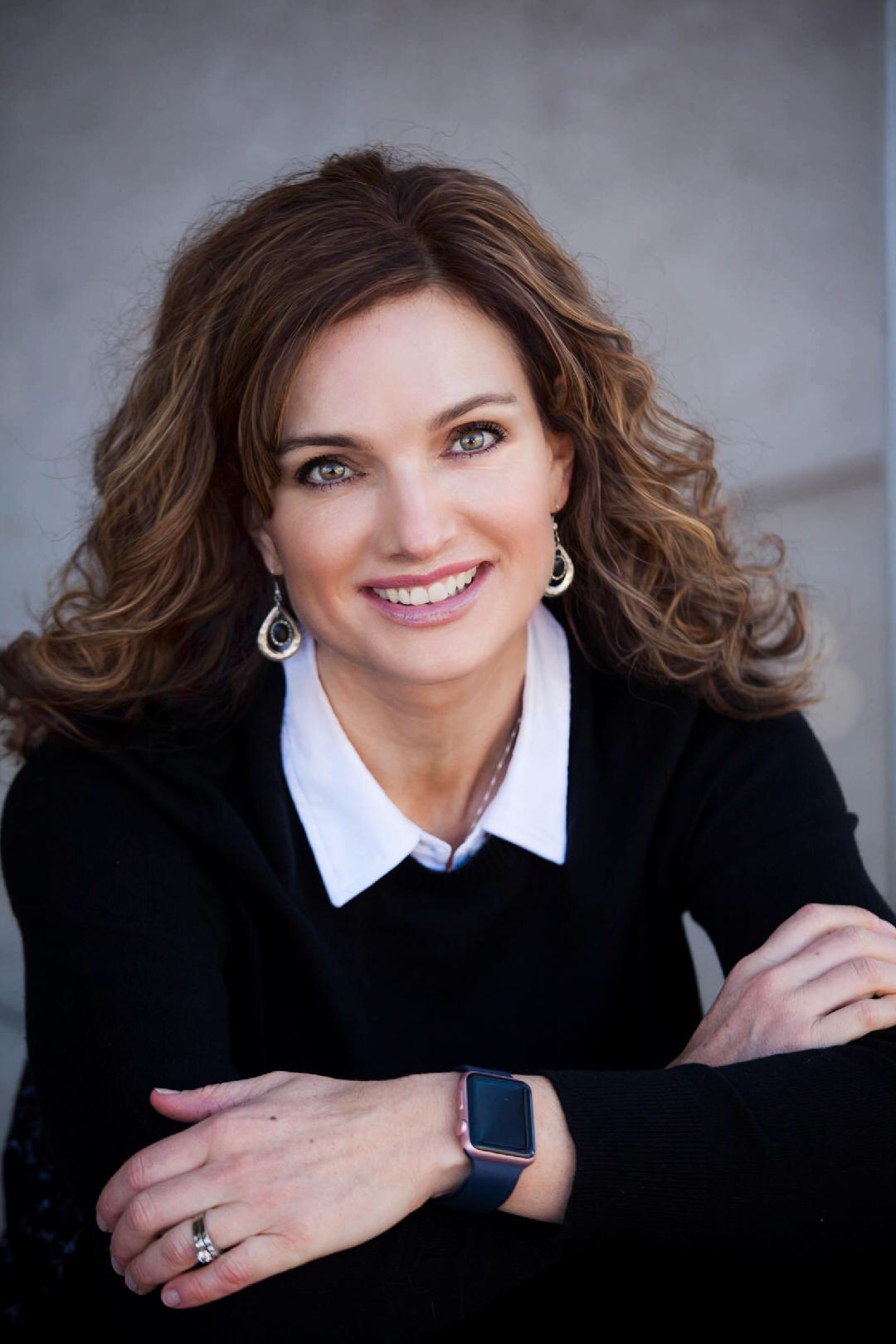 As a full-time real estate agent, Lindy Franklin values her client's trust and strives to surpass their expectations. She is passionate about helping her clients move forward with their real estate goals, from first time home buyers, to couples upgrading or downsizing, a bachelor purchasing his ultimate bachelor pad or a family purchasing their vacation home.
Lindy attributes her success as an agent not only to her passion for real estate, but to her listening, analytical and negotiation skills. She earns her client's respect by working diligently on their behalf, earning their trust, referrals, and repeat business. Contact Lindy at 970-210-2429 or lindyfranklingj@gmail.com
Metro Brokers GJ Realtor of the Week: KARIE O'CONNOR
Congratulations to our Realtor of the Week, Karie O'Connor of Karie Hill-O'Connor & Company. Karie has over 21 years experience as a Realtor and holds a Certified Residential Specialist (CRS) Designation by the Council of Residential Specialists, the largest not-for-profit affiliate of the Association of Realtors. She has also been awarded a top designation for Certified Negotiating Experts (CNE), having completed an extensive training course giving her the skills for confident, successful negotiations that bring her clients win-win outcomes. Home buyers and sellers can be assured that Karie subscribes to the strict Realtors code of ethics in all her dealings. She has access to the latest technology in marketing her clients' properties, and is a specialist in helping them maximize profits and minimize costs when buying or selling a home.
Bottom Line? Karie O'Connor has the training, the experience, and the know-how to help YOU with your Real Estate needs, whatever they may be. She was born and raised in the Grand Valley, and is Quick read more or view full article proud to help all her friends and neighbors here! Give Karie a call the next time You want a friendly, professional Realtor who gets the job done!" Call Karie today with any of your real estate needs! 970-216-2233!
Read Less
Featured Agent of the Week: Mike McGinnis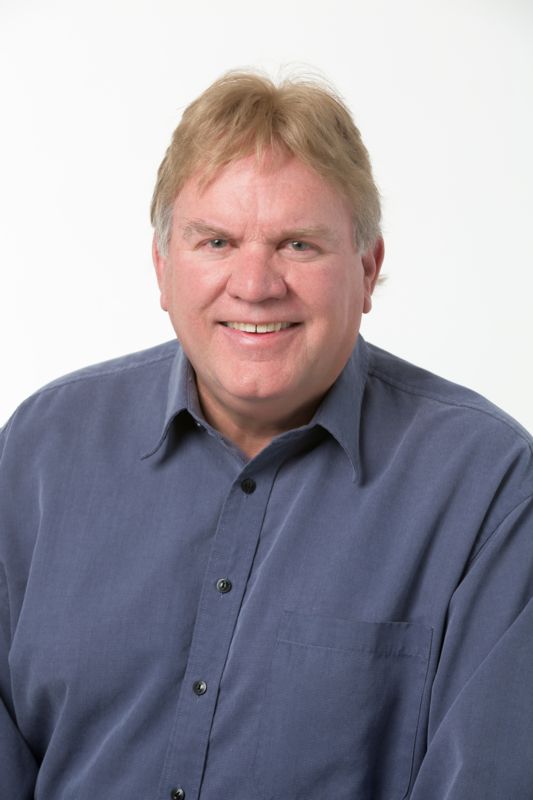 Congratulations to
Mike McGinnis of Promark Realty, Inc.,
our realtor of the week! Mike has been a licensed Colorado Real Estate Broker since 1983 and opened Promark Realty, Inc. in 1991. He's proud to be one of the original owners of Metro Brokers Grand Junction, Inc.
Mike grew up right here in Mesa County and along with his wife, Kim, feel fortunate to have lived and raised their two sons in such a vibrant place.
"Real estate is one of the most exciting investments one can make, and it should be a fun and rewarding experience," says Mike. "If you're buying, I can help you select the home of your dreams by taking time to listen to your needs and desires. If you're selling, my real estate expertise and many effective marketing programs will give you the exposure and edge you need to sell your home quickly for top dollar."
So whether you are looking for property uptown, or land
Quick read more or view full article
downstream, Mike's local expertise and extensive experience with Grand Junction real estate will benefit you.

Mike considers this community an excellent place to reside and would love to share with you his enthusiasm for the many neighborhoods that encompass it. If you are looking for your next Grand Junction home, you can get in touch with Mike at 970.234.6453
Read Less
Broker Spotlight Introduces Doug Ford with Ford Realty
I grew up in Grand Junction, CO on a peach farm on East Orchard Mesa.
I have been in real estate for 32 years. You can say real estate is in my blood.

I have been married to my wife Peggie Ford for the past 30 years.
She recently retired from St. Mary's Hospital Operating Room. I have 3
grown children and 4 grandchildren.
My primary interest is in residential real estate sales and the ever changing challenges that we have today with mortgage and lender requirements. I enjoy the puzzle of finding a way to make all the pieces involved in a real estate transaction, fit, and achieve the end result of helping people realize the "American Dream" of Quick read more or view full article

being able to own their own home.




One of the most interesting real estate situations that I've been involved with happened when I had only been in the business a short time. I had shown a home to some out-of-town buyers on a Sunday and they decided to purchase it. The purchase price was $150,000 and when I asked the buyers about earnest money and financing they handed me a brown paper bag. They said they had the $150,000 in cash and that they wanted to put the entire amount down as earnest money. Sure enough there was $150,000 in the bag! After some discussion and a trip to the bank on Monday, they purchased the property.
There are many good real estate values available. If you have the ability to buy a property that needs repairs there
are programs that will help you buy the home and give you money for the repairs if the home will be owner occupied.
What is one tip you have for someone looking to sell a home today? If you are looking to sell your home be realistic about the value you choose and then make the home the best and shiniest home in your price range.
I have many years in the business and have dealt with many unique situations that have given me the type of experience I need to help you buy or sell your property. Please call me at 970-250-1028.
Read Less
Tips for Improving Your Credit Score
A good credit score is one of the most important aspects of buying a home, so the higher your number is, the better. However, some get so excited about the prospect of buying a house that they forget about their credit score until it's time to make an appointment with the lender. If you're thinking of buying a home in Grand Junction at any point in the future, there's several ways to start improving your credit score now so you can get it in top shape by the time house hunting rolls around.
Find out your credit score
If you want to work on improving your credit score, the first step should be to find out what it is so you know what you're working with. You can obtain it through the three major credit bureaus: Experian, TransUnion, and Equifax.
Lower your credit card balances
Your debt-to-credit ratio should be 30 percent or less, and the
Quick read more or view full article
amount of revolving credit you have compared to how much of it is unavailable plays a huge part in your credit score. Start now with lowering your credit card balances, and if possible, pay them off. When you're searching for homes for sale in Grand Junction, those low balances are going to be a huge asset.

Pay your bills on time

Not only is paying your bills late a detriment to your credit score, but it also racks up expensive fees. Do whatever you have to do – set calendar alerts, use automatic withdrawal, etc – to make sure your bills are paid on time every month.

Get late fees removed

If you've been a great client with a particular company, but you very recently incurred a late fee because you didn't pay the bill on time, see if you can get it removed. Some companies are willing to give their good clients a break, but only if you ask.

Check for errors

No one and nothing is perfect, but if you're checking your credit score so you can start searching through Grand Junction real estate, take a look through your credit report first for any errors. If there are any, make sure you dispute them and have a note put on your account about the mistake.

Bring your accounts up-to-date

If you're behind on any payments, whether it's for a credit card or even with a doctor's office, bring all your accounts up-to-date. For those on which you have limits, such as credit cards, pay more than enough so when you're next charged interest, it won't put you in the red again.

Don't close your credit cards

Even if you're not using your credit cards, don't close them out; leave them open. Your revolving credit is important, and closing even one credit card can knock everything out of whack. To make sure the creditor doesn't close the account due to inactivity, every few months or so, make a purchase using that card, just pay the balance off in full at the end of the month.

Leave time for it to get better

Don't start trying to improve your credit score right when you start looking at homes for sale in Grand Junction. Do it way beforehand so you can continuously improve your score as you get closer to buying the home. You need time to let your credit score get better before you put the number out there.

Your credit score is so important when it comes to buying a home, and it's vital if you're applying for a mortgage. Keep trying to better your score long before and while you're searching for real estate Grand Junction so you won't be considered a credit risk and you'll improve your chances of getting approved for the mortgage you want. Read Less