Featured Agent of the Week: Mike McGinnis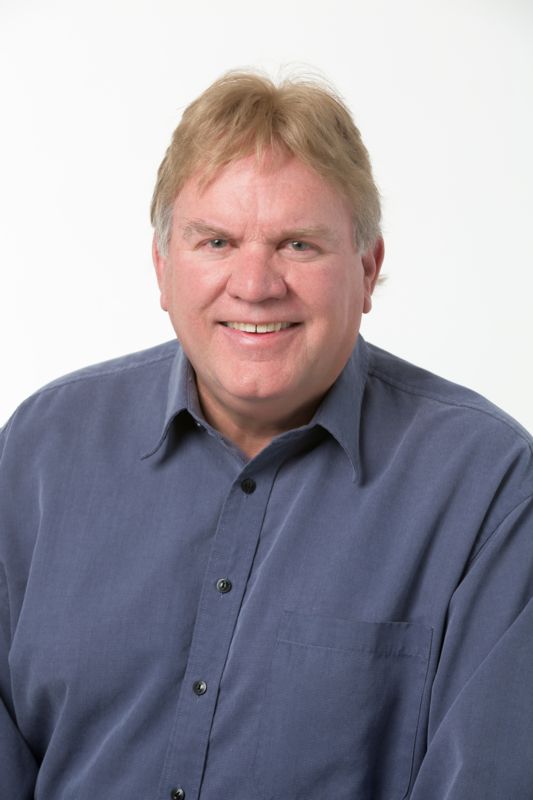 Congratulations to
Mike McGinnis of Promark Realty, Inc.,
our realtor of the week! Mike has been a licensed Colorado Real Estate Broker since 1983 and opened Promark Realty, Inc. in 1991. He's proud to be one of the original owners of Metro Brokers Grand Junction, Inc.
Mike grew up right here in Mesa County and along with his wife, Kim, feel fortunate to have lived and raised their two sons in such a vibrant place.
"Real estate is one of the most exciting investments one can make, and it should be a fun and rewarding experience," says Mike. "If you're buying, I can help you select the home of your dreams by taking time to listen to your needs and desires. If you're selling, my real estate expertise and many effective marketing programs will give you the exposure and edge you need to sell your home quickly for top dollar."
So whether you are looking for property uptown, or land
Quick read more or view full article
downstream, Mike's local expertise and extensive experience with Grand Junction real estate will benefit you.

Mike considers this community an excellent place to reside and would love to share with you his enthusiasm for the many neighborhoods that encompass it. If you are looking for your next Grand Junction home, you can get in touch with Mike at 970.234.6453
Read Less
CHFA loans can make homeownership a reality
If you've always dreamed of owning your own home but didn't think you could afford it, CHFA loans (Colorado Housing and Finance Authority) may make it possible. CHFA's mission is to strengthen Colorado by investing in affordable housing and community development. They were created in 1973 by the Colorado General Assembly to address the shortage of affordable housing in the state. In 1982, when the Colorado economy was experiencing economic difficulties, C?HFA also began making loans to businesses.????
With a CHFA loan for home purchases, they offer:
Home purchase and refinance loans
Down payment assistance
Closing cost assistance
Homebuyer education classes???
CHFA's goal is to strengthen communities across Colorado by investing in them: more than $13.2 billion has been invested into Colorado's economy in the last 43 years. These resources have helped:
94,786 ?Colorado homebuyers achieve homeownership;
117,528 households attend homebuyer education classes held statewide;
62,439 affordable rental housing units be developed or preserved; and
4,527 businesses access capital to support 59,793 jobs.???
The images below offer an overview of CHFA, the steps and requirements to obtain a loan, and a breakdown and comparison of the various
Quick read more or view full article
CHFA loans available.







?












If you'd like to see if CHFA can help you, contact their office on the Western Slope:
348 Main Street
Grand Junction, CO 81501??
970.241.2341
800.877.8450
970.241.9422 (fax)


Source for all info: CHFA website Read Less
Types of Mortgages
Looking for homes for sale in Grand Junction means you also have to decide on what mortgage would work for you and your particular situation. There are several different kinds of mortgages out there, so always talk to a lender. If you don't have one, your broker may have references available to help you.

Fixed rate mortgage

Having a fixed rate mortgage means you'll know what you're paying every month as the interest rate won't change. You can get either a 15-year or a 30-year, and while the former allows for a lower interest rate, the latter allows for lower monthly payments. It's harder to get a fixed rate mortgage than it is for one that's adjustable, and in many cases, a high down payment is necessary.


Adjustable rate mortgage

An adjustable rate mortgage, also known as an ARM, is another mortgage option for those looking for homes for sale in Grand Junction. An ARM is Quick read more or view full article not as stable as a fixed-rate mortgage considering the monthly payment can drastically change over time, so it could be a problem for those who will be paying it into their retirement years or who don't have a paycheck with a given amount every time.

Combo fixed-rate and ARM

Those searching for homes in Grand Junction, Colorado may be interested to learn that there are mortgages that are a combo between a fixed-rate mortgage and an ARM. For a certain amount of years, the monthly payment and interest rate don't change, but then they switch over to fluctuating monthly payments. For example, there is the 10/1 ARM, the 3/1 ARM, and the 5/1 ARM where for the first 10, 3, and 5 years (respectively) the payments will stay the same, after which, every year thereafter, the interest rate will change.

Reverse mortgage

When you're buying a home in Grand Junction, another type of mortgage to consider is a reverse mortgage. It's where a person borrows against their home and will not be expected to pay back the mortgage until they sell the house or die, however, depending on the terms, the heir(s) may be able to pay back the reverse mortgage if they want to keep the home. The borrower's credit is typically not relevant because the home is essentially collateral.

Before you make a decision about which mortgage to get, it's vital to thoroughly weigh all your options before you even start searching for homes in Grand Junction. The more informed you are, the easier and better it will be to choose a mortgage that's right for you. Read Less