Featured Agent of the Week: Hal Heath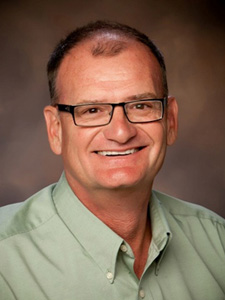 Congratulations to
Hal Heath of Heath & Company Realtors
, our realtor of the week! Hal has been a realtor in Grand Junction since 1983 when he received his realtor license. He's a recipient of the Graduate Realtor Institute (GRI) designation and has a breadth of experience in the new home construction industry and the move-up residential market. "I've worked with two generations of clients, and especially enjoy helping families and investors accomplish their goals," said Hal. "I love helping families move up to their next home that's the right fit for them and their needs, and now I am helping clients sell and downsize for their future."
Hal raised 3 children in the Grand Valley and appreciates the excellent quality of life in the Grand Junction area. He is a strong proponent of the new school bond issue and hopes you will join him in voting YES for District 51. We need to help build our future in Grand Junction!
After
Quick read more or view full article
years of community involvement, and as an investor himself, he has a true understanding of the real estate market, and would love to put that expertise to work for you. To get in touch with Hal about your next move give him a call at 970-250-9515.
Read Less
Passing of a friend and colleague, Greg Roles
It is with a heavy heart we share the news of the passing of our friend and fellow Broker, Greg Roles. This unfortunate event happened Friday evening August 11, 2017. It was unexpected, from a suspected heart attack.
Greg was a Broker of Greg Roles & Associates, and one of the Owners of Metro Brokers Grand Junction, Inc. having joined Metro Brokers in July 1996. Greg was first licensed as a Realtor in August 1987. He was also an integral member of the Colorado West Exchange Council.
Our sympathy to his family, friends, co-workers.
Greg was a skilled and kind-hearted leader in so many areas of our community, especially in our Metro Brokers GJ office. He will be missed by all of us. He is survived by his wife, Angeline, their three children, Justin, Alisha and Kaleene and six grandchildren. In lieu of flowers, donations can be made to Sacred Heart
Quick read more or view full article
Catholic Church or Mesa County 4 H. Greg was a vital part of these organizations over the years.


Read Less
Featured Agent of the Week: Debbie Thomas
Congratulations to
Debbie Thomas of DKT Realty Inc
., our Realtor of the Week! Instead of focusing on herself, Debbie wants to focus on one of her properties:
627 Fletcher Lane in North GJ
This property is back on the market with a huge price reduction! 5 bed 3 bath 3 car on almost 1 acre, 3764 sf with lots of upgrades inside! New carpet, newer kitchen with granite counter tops, stainless steel appliances. Fully landscaped, fenced yard with iron fencing. Custom water feature. Two family rooms plus a living room. RV parking. Price reduced to $449,000
To get in touch with Debbie about this property or any other property, give her a call at 970-261-3309
Welcome Melissa Brundage to Karie Hill O'Connor & Company!
Please join us in extending a warm welcome to
Melissa Brundage as Broker Associate
with Karie Hill O'Connor & Company!
Melissa came to the Grand Valley in 2004 from our neighbor state of Utah where she received her Bachelors of Psychology from Utah State University, with a concentration in Marriage and Family Counseling. Melissa and her husband Gerald have 3 wonderful children who range in ages from 4 years to 13 years old. As a family, they enjoy all the activities our area offers, such as soccer, boating at Lake Powell, hiking, and so much more! Since getting her Real Estate license, Melissa has worked with many clients, from investors to first time home buyers. She is excited to now be part of Metro Brokers Grand Junction and Karie Hill O'Connor & Company! Melissa says, "I would love to help you buy or sell Your home, so please contact me today!"
You can reach Melissa at 970-216-1098 or via e-mail at:
mbrundagegj@gmail.com
Featured Agent of the Week: Cindy Dickey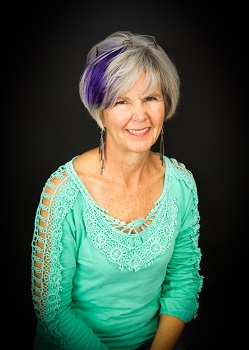 Our Featured Agent this week is
Cindy Dickey, Broker/Owner of High Desert Realty
. Back in January, we let you know our team was expecting a new addition to the family - well that new addition is here! Camden was born to Corinne & Chris on July 24, 2017. We are all grateful for our new addition to our happy, healthy family!
If your family is also growing and you need more space, or if your little birds have grown and left the nest and it's time to downsize, now is a great time to be looking for your next home. Whatever changes your family is anticipating, we can help! If you are buying or selling your home, or you need a property management team for your rental properties, even if you need to find a home or condo to rent, we're here to help you!
Check out our website here:
http://www.highdesertrealtypm.com