Featured Agent of the Week: Beth Cotlar
Congratulations to Beth Cotlar, with Jan Garber & Associates, our featured agent this week! Beth brings 10+ years of knowledge in advertising sales with an innate understanding of interior design, to her real estate career. These skills offer her clients added benefits when marketing their homes to sell or when purchasing new properties. Beth understands how best to showcase a home's assets when selling, and, if buying, Beth is uniquely skilled at identifying the details that a client defines for their dream home!
In her free time, Beth is a volunteer with Hilltop's "Extraordinary Women" program, which raises funds to benefit Latimer House in Grand Junction, safe houses, and other services for domestic violence victims in several counties. The need, according to Hilltop, is clear: "One in every four women will experience domestic violence in her lifetime …Domestic violence is the leading cause of injury to women – more than car accidents, muggings, and rapes combined. Most cases of domestic violence are never reported to the Quick read more or view full article police." Hilltop has an upcoming fundraiser specifically for the "Extraordinary Women" program featuring artwork for sale. Anyone who wants to donate to this great cause can donate money or original art pieces to be sold online. For more information on how to support this organization, please visit their website. For donations, make checks payable to Latimer House. Contact Beth, she is happy to help get your donations to them.
Beth is eager to assist you with any of your real estate needs whether it is buying or selling a home, or looking for investment opportunities through real estate. You can contact her at
beth@mbgj.com
, or call 970-243-3376 or 713-208-5103.
Read Less
Featured Agent of the Week: Dana Weiszbrod
Congratulations to Dana Weiszbrod, our featured Agent of the Week! Dana is truly a Colorado Girl through and through, moving to Grand Junction 20+ years ago. She knew then that she had found her "forever" home. Since moving to Grand Junction, Dana and her husband have bought and sold more than 30 fix and flip properties. Their passion is to take a distressed property and turn it in to someone's updated new home. With that experience, Dana jumped into her real estate career so she can apply what's she's learned from her own buying & selling experiences to help her clients.

Dana and her husband Trent (owner & operator of Trent Plumbing and Heating) have four active and beautiful teenagers. They love living and raising their kids in the Grand Valley and enjoy being part of this amazing community.
She looks forward to welcoming you as a client with Hansen & Associates Realty and Metro Brokers Grand Junction, Inc.! Contact her for any of your real estate needs Quick read more or view full article at 970-250-8518 or dkwbroker@gmail.com.
Read Less
Featured Agent of the Week: Cindy Dickey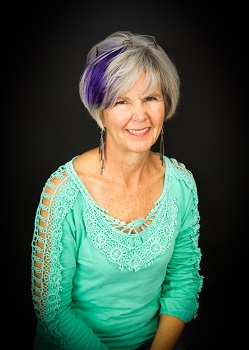 Our Featured Agent this week is Cindy Dickey, Broker/Owner of High Desert Realty.
Our High Desert Realty Family is growing again! Our youngest member of the team, Corinne Murphy, is now expecting a special 'New Addition' to join us in mid July! Congratulations, Corinne and Chris!
Is your family growing and you need more space? Is it time to downsize after the kids have grown? Whatever changes your family is anticipating, we can help! If you are buying or selling your home, or you need a property management team for your rental properties, even if you need to find a home or condo to rent, we're here to help you!
Check out our website here:
http://www.highdesertrealtypm.com
Featured Staff Members of the Week: Deb Joy and Stacy Papas
Congratulations to Deb Joy
(left, photo below)
and Stacy Papas
(right, photo below)
, our featured staff members of the week! If it weren't for these two and their dedication to Metro Brokers, we would not be nearly as successful. They are so welcoming to everyone that comes into the office and they make our lives so much simpler by taking care of us. They truly have a mothering spirit to everyone here.
The realtors in the office agree:
"Deb and Stacy care about our clients and customers and take care of our agents. Our whole office works together to help make the real estate process as smooth as possible." –
Mike McGinnis
"Together, Deb and Stacy are the BEST Front Desk staff any office could ask for! They greet everyone with a smile, all while setting up showings, answering phones, inputting listings and taking care of 24 agents!" -
Mindy Timian-Winger
"Deb Joy and Stacy Papas are a constant flow of energy and ideas for the better of
Quick read more or view full article
our group. [They] greet every new opportunity with enthusiasm." – Dee Dee Hansen

"Their ability to handle the many tasks, phones, scheduling and everything they do for the agents make them an invaluable part of the Metro Broker team." - Dana Weiszbrod

"Deb and Stacy go the extra mile to make sure our agents have what they need no matter what the situation. They sparkle with big smiles and a nice greeting for our clients who stop by the Metro Brokers offices. Deb and Stacy are the glue that keeps our office working and running smoothly. " – Rick Thurtle

"I appreciate tremendously the hard work both of these people do for all of us here! We are a lot to handle, and they do it seemingly with ease (though I know it isn't) and always with a great 'can do' attitude and smile!" - Mike Queally


Stacy grew up in Chicago and went to Cubs games with her family as a youngster. She has been working as Admin/Management Staff for local realtors more than 15 years, spending the last two-and-a-half years with us.

Deb comes from Kentucky and is a Kentucky Wildcats Fan, having graduated with a BS in Education from the University of Kentucky. She has been at Metro Brokers more than 10 years as Office Manager.

Thanks Deb and Stacy for your hard work and dedication to both our clients and all of us!
Read Less