Featured Agent of the Week: Teri Styers
Congratulations to
Teri Styers of Ford Realty
, our featured realtor of the week! Teri is an experienced house "flipper" with a strong background in property management, HOA management and business management. She adopted the Grand Valley as her home 35 years ago. Teri and her husband, Doug, raised our four children on farms in East Orchard Mesa and Collbran.
"My preferred hobby is world travel and I have a well-used passport," says Teri. "Locally, I enjoy interesting restaurants, good books, cooking and small scale gardening. I also have a fascination with Tiny Houses and intend to build one or more someday."
Teri firmly believes that real estate is the very best investment. "I love to help others find what they are looking for – whether it is a project property, rental property or dream home," she says, adding that she is also "available to help you strategize on how to find the ideal buyer for your existing real estate."
To
Quick read more or view full article
get in touch with Teri for your next home, send her an e-mail at teri@mbgj.com or call her at 970-270-0805.
Read Less
Featured Agent of the Week: Rick Thurtle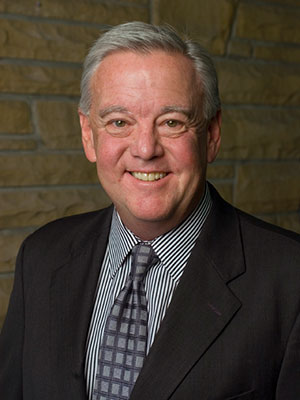 Congratulations to
Rick Thurtle of Rick Thurtle & Associates
, our featured agent of the week! Rick says he is a Grand Junction realtor because he loves to use his knowledge, experience and attention to detail to make real estate transactions as smooth and profitable as possible. That is what Rick Thurtle & Associates delivers everyday.
"As a Certified Real Estate Negotiations Expert I can help you get the most out of your transaction," says Rick. Whether it is residential, commercial or investment opportunities, area residents have grown to trust Rick Thurtle.

"I am a longtime Grand Valley resident and have been an active member of the Mesa County non-profit community since 1998," says Rick. "I look forward to talking with you soon!"

To get in touch with Rick about your Grand Junction real estate needs, give him a call at 970-985-9729.
Featured Agent of the Week: Janell Gear
Our Realtor of the week this week is
Janell Gear, Broker/Owner of Gear & Associates Realty.
She manages 4 realtors along with an assistant, and her team continues to grow with a new agent starting in January!
??
Janell has been a Realtor for over 10 years and serves as the Treasurer ?of? the local Grand Junction Area Realtors Association. Currently, the inventory of homes for sale is low, with fewer than 900 homes available for sale. Our average days on market in the Grand Valley is 90 days and the average sold price is $249,000.
?
One thing you may not know about Janell is this: As a child she grew up in her grandparents' real estate office every day after school, hanging out and working on homework. I guess you can say real estate was in her blood from a young age! If you are thinking of buying or selling, let Janell put her knowledge and expertise to work for you. She will be happy to guide you
Quick read more or view full article
through one of the largest investments of your life!
Go to
janellgear.com
to search for homes for sale or to request a market analysis.
?Janell Gear, Broker/Owner
Gear & Associates Realty
970-589-0002?
Read Less