Justin Roles inducted into GJARA
Congratulations to Justin Roles who was inducted into the Grand Junction Area Realtors Association (GJARA) on Friday, April 20, 2018. Justin is a newly licensed Broker Associate with High Desert Realty/Metro Brokers Grand Junction, Inc. He continues the Roles family legacy in our group as his late father, Greg Roles, was a member and partner/owner of Metro Brokers GJ from 1996 until August 2017.
Why rent if you can own?
Home ownership rates are the lowest they have been in the last 50 years. Yet a large portion of Americans are still renting properties, instead of enjoying a home of their own. Consumer reports believe this is an issue because of a buyer's lack of trust in their ability to purchase. It is still a long standing notion that a buyer needs 20% towards the cost of the home in order to move forward, but this isn't true. With countless down payment assistant programs, and closing cost roll-ins, a home owner could move in with as little as a few hundred to a couple thousand dollars. Which is a huge difference in the time it takes to save up to make the move.
With interest rates at an all time low, home ownership in today's market is a great investment. The money saved over a mortgage's lifespan can result in tens of thousands of dollars, if not hundreds. That's more money in your pocket today. Don't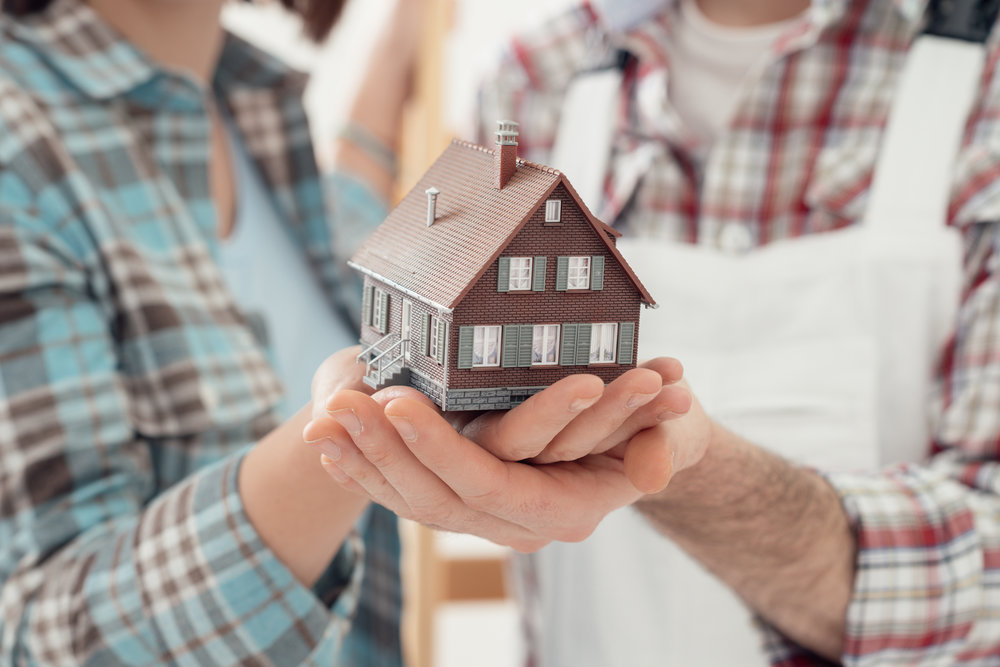 Quick read more
or
view full article
/>wait to buy when interest rates soar again. With low interest rates, that means your monthly mortgage payments are at a significantly lower cost, as well.
With such a heated housing marketing, rental prices are soaring, and statistics are constantly showing that home ownership can be equivalent to your rental rate each month, if not less. Why get stuck in a small 2 bedroom apartment if you can move into a home and pay a monthly rate that is the same, and get a 3 bedroom house with a great backyard?
There is also a fear that a home can keep you "stuck" or "rooted" to one place, without an easy transition out if you decide to move. Although the future of the housing market isn't easily predictable from location to location, you can always discuss with your agent about buying a home in an area that has a strong turn-over rate when a home hits the market. The equity build up when it comes time to selling is going to be far more beneficial than if you put money into a rental and decided to move. The money from selling the property can be used to purchase a new home. With renting, there would be no additional funds to transition into a new place.
Now imagine if you were renting a home for $2,000/month. If your landlord is renting to make a profit, think how much less you'd be paying on a monthly basis towards your mortgage if the home was yours. Then you wouldn't be paying a landlord to profit off of you, you'd be paying a reasonable rate, and get to call the property your own. Discuss with your agent and lender the steps you need to take towards home ownership, you might be happily surprised about the type of home you can afford to move into.
Read Less
Rehab, Flipping & Investing Real Estate in Grand Junction
Our featured agent this week is
Teri Styers of Ford Realty
. Teri is an experienced house "flipper" with a strong background in property management, HOA management and business management.
Case in point: she bought this house for $80,000 in June 2017, had local companies rehab it, and sold it for $185,500 in December 2017 while still turning a profit on it.
"If you want a Realtor who speaks 'rehab, flipping, & investing,' then call me!" says Teri. To get in touch with Teri about buying or selling your home in Mesa County, give her a call at 970-270-0805.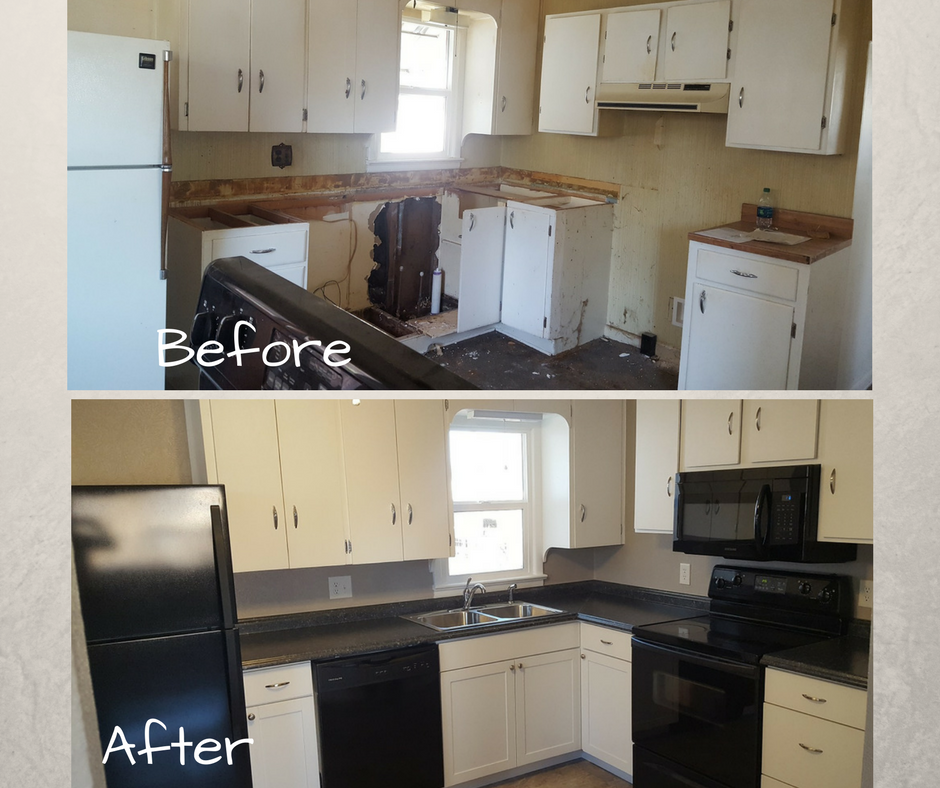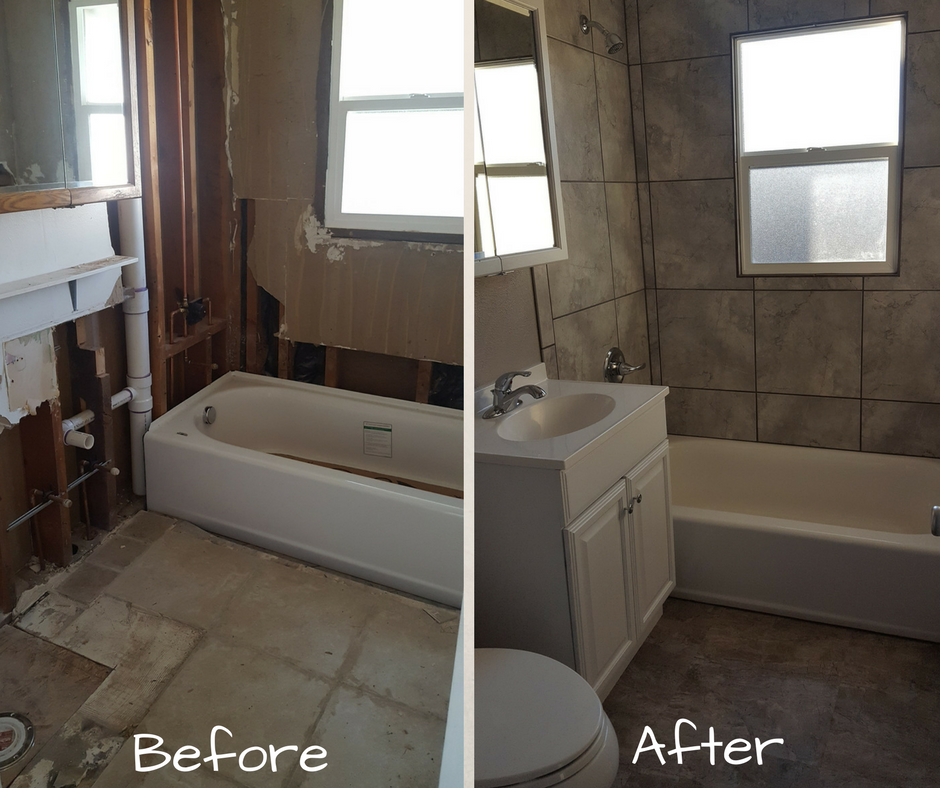 The Incredible Joy of Owning Your Home
If you haven't bought a home yet, you're missing out on a wonderful feeling! That moment when you walk through your doors, throw your purse or keys on the floor, plop down on your couch and breathe a sigh of relief while thinking, "Finally, it's ours (or mine)!" And the joy of looking at all of your boxes, getting to roll your eyes about why you buy so much stuff, then giving yourself a moment to take a nap because you worked hard to get here and earned it! Yes that's a real feeling!
We often hear, and read, about the cost effectiveness of home ownership. The equity build-up, the freedom it can give us from
finances in our retirement years, and a plethora of other ways owning a home can be a positive impact on your bottom dollar. But we don't often hear about the emotional impact owning a home can have. Yes there will be days the fridge is
Quick read more or view full article
acting silly and you need to call your home warranty, or days you have to get outside to mow your own yard, but nothing beats the pride and joy of owning a home.

There is a sense of security, and a sense of "this is mine and I worked my way up to this moment," that provides moments of bliss. The ability to do with your home as you please, not pay a pretty penny for every member of your fur family, and the privacy it provides can't be beat.

Home ownership also gives you the ability to put down some roots. And we mean that figuratively and literally. You get to build memories through the holidays and go through many milestones with your family, that leave a significant impact into the later years. You also get to build bonds with your neighbors, and grow in a community oriented neighborhood. With rentals, people come and go annually, but there are deeper roots planted with building relationships with those living next to you. Potlucks, 4th of July and New Year's Eve spent lighting fireworks, and just the excitement of getting to know each other and build new relationships.

Buying a home isn't about the dollars and cents for everyone, sometimes it's just about the joy of owning your own place, and getting to build amazing memories in it. If you've been longing for this, get in touch with a real estate agent, and make it happen. You owe it to yourself to make your dreams come true!

- Content provided by Nicole Rich, Gear & Associates Read Less
Featured Agent of the Week: Debbie Thomas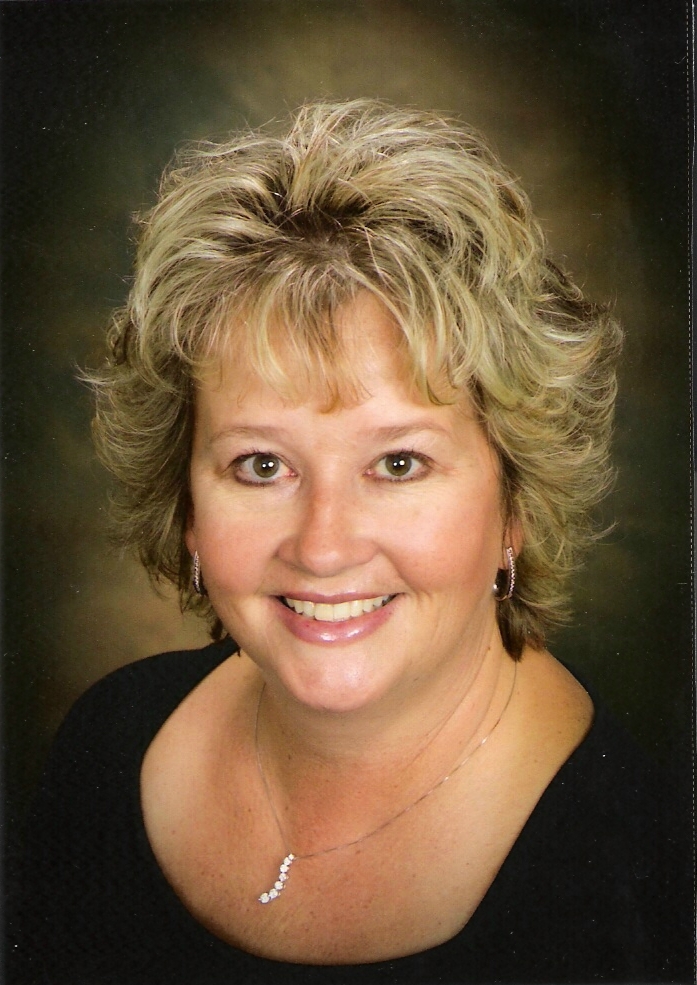 Congratulations to
Debbie Thomas of DKT Realty, Inc.
, our featured real estate agent of the week! Debbie was raised on an 800 acre farm in Fruita and has been a resident of the Grand Valley her entire life. With more than 30 years of retail and sales experience, Debbie has been licensed in real estate since 1996 and was a $2 Million producer her first year in the business.
"I'd like to say 'Thank You!' to all my clients and friends. With your help, I am now in the top 2% in overall real estate sales in the Grand Junction area!" says Debbie. And with that acknowledgement, she's back to work focusing on her properties, offering up another excellent listing for your consideration:
225 Narrow Leaf Drive, Fruita
3BR / 2BA / 2 car / 1,154 sq ft / 0.16 acres
$216,500
Nice rancher in Cottonwoods Subdivision. RV parking, new interior paint, open floor plan and split floor plan.
Quick read more or view full article
3 bedrooms, 2 baths, 4 fruit trees in back yard, sprinkler system with irrigation through the HOA.

To get in touch with Debbie about this property, or to get started on your real estate journey in selling your home or buying a new one, give her a call at 970-261-3309.
Read Less
Featured Agent of the Week: Teri Styers
Congratulations to
Teri Styers of Ford Realty
, our featured realtor of the week! Teri is an experienced house "flipper" with a strong background in property management, HOA management and business management. She adopted the Grand Valley as her home 35 years ago. Teri and her husband, Doug, raised our four children on farms in East Orchard Mesa and Collbran.
"My preferred hobby is world travel and I have a well-used passport," says Teri. "Locally, I enjoy interesting restaurants, good books, cooking and small scale gardening. I also have a fascination with Tiny Houses and intend to build one or more someday."
Teri firmly believes that real estate is the very best investment. "I love to help others find what they are looking for – whether it is a project property, rental property or dream home," she says, adding that she is also "available to help you strategize on how to find the ideal buyer for your existing real estate."
To
Quick read more or view full article
get in touch with Teri for your next home, send her an e-mail at teri@mbgj.com or call her at 970-270-0805.
Read Less
Featured Agent of the Week: Larry Craven
Congratulations to
Larry Craven of Craven Realty
, our realtor of the week! Armed with a marketing degree, Larry has been a licensed realtor since 1984 and became licensed in Colorado in 1993. Larry specializes in residential real estate with 10 years of experience in selling new construction. He has experience selling in good markets and in crashes, and always finds a way to get his listings sold.
"I love being a real estate broker," says Larry. "I can't see myself ever doing anything else. Being a member of Metro Brokers gives me the chance to raise my service to the next level,and I can't emphasize enough how important it is to me to be able to provide outstanding customer service to you."
Larry keeps selling all of his listings and finding the right home for his buyer clients and desperately needs to find more sellers and buyers who are truly interested in results.
If you want your home "SOLD" or
Quick read more or view full article
if you want to find that "PERFECT HOME" at the best possible price and with excellent customer service, call Larry at 970-260-1024.
Read Less
Featured Agent of the Week: Janine Bailey
Congratulations to
Janine Bailey of Gear & Associates
, our featured realtor of the week! Janine has been in the valley since 1994, now living in Collbran with their two dogs where Janine owns the dog grooming shop and her husband owns the taxidermy shop on Main Street and does construction remodeling. She's passionate about Western Colorado living and loves to help people discover the charm and beauty our area has to offer. She would love to help you find your next dream property!
Speaking of which, Janine would rather focus on one of her listings than on herself this week:
54318 Highway 330, Molina
3BR / 3BA / 2 car + barn / 3,522 sq ft / 110 acres
** horse & hunting property **
This beautiful one of a kind horse ranch and hunting property is located on the Grand Mesa. It's in close proximity to Powderhorn Ski Resort with year round outdoor activities
Quick read more or view full article
like skiing, hiking and mountain bike riding. It's also close to Vega Reservoir and numerous other lakes in the National Forest. It has 1/2 mile of Plateau Creek frontage running through the property, with a nice beach area. It's fenced and cross fenced with 5 separate pasture areas, 16' x 12' horse barn with hay area, lighted arena, paddocks, frost-free faucets outside, large beautiful trees, underground 1000 gallon propane tank. Spring-fed pressurized water, pumped to house, water softener, 25 x 18 tool shed, other outbuildings. House has lots of updates and pride of ownership. View the flyer.

To get in touch with Janine about this house, any of her other listings, or help finding your next home, please give her a call at 970-589-4123.
Read Less
Featured Agent of the Week: Debbie Thomas
Congratulations to Debbie Thomas, Broker/Owner of DKT Realty, our Agent of the Week!
Debbie
was raised on an 800 acre farm in Fruita and has been a resident of the Grand Valley her entire life. Her husband of 30 years is a "hands-on builder" and they have two beautiful daughters, Jennifer and Stephanie. Debbie has more than 30 years of retail and sales experience. Licensed in real estate in Colorado since 1996, she was a 2 Million Dollar producer her first year in the business. She specializes in residential real estate, new homes, farm and ranch real estate, and relocation.
"My number one priority in real estate is to take care of the needs of my clients," says Debbie. "Giving that extra effort to meet your real estate needs is not only my business philosophy, but a life-long commitment to providing you with exemplary personalized service beyond your expectations. It is my desire to listen, hear and truly understand your needs."
To have
Quick read more or view full article
Debbie help you find the real estate you need, give her a call at 970.261.3309

. Read Less